29 May

How To Choose An Estate Planning Attorney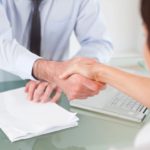 Creating an estate plan is stressful, which is why it's important to find an estate planner that you can trust. Check out the following tips and tricks to find the estate planning attorney that best fits the needs of you and your loved ones.
1. Ask around.
Asking around is one of the first steps you should take when finding an estate planner. It can be helpful to compile a list of potential attorneys, and asking around is one of the quickest ways to create a short list. Consider asking family and friends as well as people you have a professional relationship with, such as your financial advisor. Often times, financial advisors, elder care advisers, and attorneys work together to form a network of trusted specialists. If you are seeking advice from a local trusted specialist similar to this Financial Advisor Cardiff firm, you may be able to find the guidance you need. At Boyum Law Firm, we frequently reach out to industry experts to create partnerships so we can ensure we can provide clients with the resources they need. If you are currently in debt, and you want to find ways of clearing that so you can plan your estate with a clean slate, there are companies like CreditAssociates who can help you with any debt settlement needs before declaring bankruptcy if you feel like it has got to that point.
2. Is your estate planner willing to walk you through the legal system step-by-step?
You have a variety of options to consider when creating your estate planning documents. Having an estate planner that is willing to walk you step-by-step through each of your options is importnat since you need as much information as possible to make informed decisions. At Boyum Law, we provide free consultations to give our potential clients a chance to ask all their questions without worrying about having to commit to our firm.
3. Location matters, but it's not the most important factor.
It's always nice to hire a professional that's located close to your home or work. However, the location of an estate planner's office shouldn't be considered the most important factor. The knowledge and skill set the attorney has is more important than their location. After all, creating estate planning documents requires several appointments. Since the documents you create provide you and your loved ones with the protection you need, a little extra drive time is worth it in the end.
4. Is estate planning one of the attorney's specialties?
Some lawyers choose to focus on a specific area of the law. Others handle anything and everything their clients send their way. Choosing an attorney that focuses on estate planning provides a variety of benefits. For example, an attorney that specializes in estate planning will be more familiar with that area of the law. They will have more experience and will be able to use their knowledge gained from working with past clients to work on your case.
5. How Can Boyum Law Firm help you?
Boyum Law Firm can help you and your loved ones with your estate planning, Medicaid planning, and probate law needs. To contact Boyum Law, click here.