10 May

Hand Down The House Keys With A TOD Deed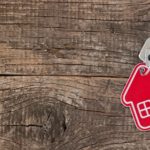 Estate planning provides many benefits, including the ability to plan for how you'd like your assets distributed when you die. When it comes to passing down real estate, a transfer-on-death deed is one option you should consider. Read on to learn more about how to create this legal document and about the benefits of handing down the house keys with a TOD deed.
What is a TOD deed?
A transfer-on-death deed is a legal document. It uses beneficiary designations to pass the legal ownership of real estate from one person to another. Beneficiary designations pass an asset to a listed person when the original owner of the asset dies. The deed can list more than one person as a beneficiary. If, however, the beneficiary does not want property passed on to them, they can look for certified note buyers who they can pass on their papers to.
How do you create a time-of-death deed?
Unlike most deeds, a TOD deed does not require filling out and filing a form. This legal document is actually created more like a will, which is why you should contact an estate planning attorney for help. Similar to a last will and testament, a TOD deed requires several signatures, including signatures from the transferor (the original owner of the asset), disinterested witnesses, and a notary. TOD deeds also have specific language requirements. For example, your deed has to state that your asset will be transferred to your beneficiary at your time of death. The document also needs to include three warnings required by Nebraska law.
Once the document is created and signed, your attorney sends it to the county court where your property is located. The document needs to be sent in before your death and within 30 days of signing in order to be effective. The Register of Deeds will file it. The Register of Deeds will then send the stamped document back to your attorney. Your attorney should then pass the document back to you. You can revoke the deed at any time.
What benefits does a TOD deed provide?
A transfer-on-death deed provides a variety of benefits. One key benefit is the document's ability to avoid probate. The courts use probate to settle an individual's estate when he or she dies. Assets with beneficiary designations do not pass through probate. Since assets that pass through probate are public record, a TOD deed helps to protect the privacy of you and your loved ones. Additionally, creating a time-of-death deed speeds up the process your beneficiaries go through to receive your assets.
How can Boyum Law Firm help you?
Boyum Law can help you create a transfer-on-death deed. To contact Boyum Law, click here.