25 Apr

Starting a Business? Boyum Law Firm Can Help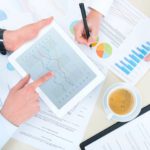 You have the perfect business idea, but mountains of paperwork and confusing legal requirements are preventing your dream from becoming reality. Contacting Boyum Law Firm for help makes the process of setting up your business easier. As well as this, having a productive marketing plan with the help of companies such as Enable Web Design can help make your dream of building a local law firm a reality. When it comes to starting a business, there is nothing wrong in asking for some assistance.
Here's why:
We have experience.
Boyum Law Firm has helped numerous clients create limited liability companies and/or corporations for their businesses. Working with other clients and other law firms such as Nehora Law Firm has enabled us to strengthen our skill set, and everything we've learned through the years will be applied to help you and your business. Additionally, we're well-seasoned veterans at filing the state and federal paperwork needed to turn your dream into reality. Filling out Nebraska Tax Applications and obtaining Employer Identification Numbers from the IRS becomes much easier the tenth time around, so we'll have your business up and running in no time.
You have questions. We have answers.
Creating your own company leads to many questions, such as what type of entity is right for me? How do I name my business? Does Nebraska law require me to create a limited liability company (LLC) or corporation for my business? Boyum Law has the answers to all three questions and more. Additionally, we have questions of our own to ask you in order to ensure we lead you and your business down the right path. After all, there are benefits and drawbacks to creating an LLC vs. a corporation, so it's important to make sure you choose the option that best fits your business needs. Depending on the type of business that you are creating, you may find that you will need a patent lawyer so it's important to get the right person for the job at hand who can advise on such matters.
We speak legalese.
Creating an LLC or corporation requires creating legal documents with language that can be a bit complicated. Luckily, our staff at Boyum Law is fluent in legalese. This means that we can explain how clauses within your operating agreement and other legal documents work to protect you and your company.
We'll help you keep track of important documents.
Boyum Law creates a handmade binder for each client with an LLC and corporation. We'll place all of your important paperwork in this binder so you can keep everything from your business minutes to by-laws all in one safe place. You might also be interested in using software similar to those from somewhere like FilecenterDMS that might be able to help digitize your documents and keep your paperwork paperless and easy to transfer to you if you ever need it.
Contact Boyum Law Firm
To contact Boyum Law Firm for help with setting up an LLC or corporation, click here.