16 Apr

Transparency Is Key When Estate Planning: Here's Why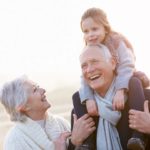 Talking about death, end-of-life decisions, and money is uncomfortable but necessary when estate planning. It's not enough to talk to an attorney in order to make a plan, either. Sharing information with your loved ones and the reasoning behind your decisions is also important. Here's why:
Peace of Mind Matters
Your loved ones, especially adult children, worry about what will happen to you in the event of a medical emergency or incapacitation. Creating and sharing estate planning documents with them can provide peace of mind. If they know you've created a plan for worst-case scenario situations, they won't be as worried about the unknown and unpredictable.
Family Warfare Happens
Most people have seen or read a horror story about inter-family conflict following the death of a loved one. You might think your loved ones could never fight like that. However, no matter how confident you are in your heirs' ability to get along, it's important to remember that grief changes things. Emotions are heightened during the stressful situation. Things that seemed minor, such as who inherits your coffee pot, might now feel major. Additionally, if you were the parent who served as your children's referee during conflicts, they may argue without  being able to find a solution on their own.
By talking through inheritance decisions in advance, you can prevent family warfare. Having an open conversation with loved ones enables you to lay it all out on the table. You can provide insight on the reasoning you used to make inheritance decisions. This can help prevent hurt feelings and arguments later on. Family warfare happens, but transparency could help prevent it.
Decisions Aren't Always Yours Alone
Estate planning documents, such as powers of attorney documents, include places for you to list another person in some capacity. For example, your last will and testament includes a space to list a legal guardian for your children. It's ultimately up to you to decide who the best person is for a variety of jobs in your estate plan. However, just because you'd like a specific person to fulfill a certain role in your plan doesn't mean that person is actually interested in the job.
It's important to remember that estate planning roles require your selected individual to fulfill a variety of responsibilities. Just because you'd like to list your sister as the legal guardian of your children does not mean she wants that responsibility. For this reason, it's important to talk to your first-choice person to make sure they're up to the task before listing them in your documents. That way, no one is surprised with unexpected responsibility when you die. You also won't have to redo your documents if you check to make sure the person wants the job before listing them.
How Can Boyum Law Firm help you?
Boyum Law can help you create estate planning documents that provide peace of mind. To contact Boyum Law, click here.