23 Aug

How a Marvel Comic Book Writer Became Part of His Work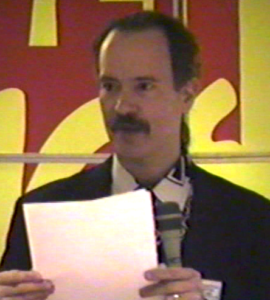 A person's life's work tends to become a large part of who they are. In Marvel comic book writer Mark Gruenwald's case, he became a part of his work. Gruenwald died of a heart attack in 1996 at age 42. He made his last wishes very clear to those around him. He wanted to be cremated and turned into comic book ink. Read on to discover who Mark Gruenwald was and how he impacted the world of Marvel comics.
Who was Mark Gruenwald?
Mark Gruenwald was a Wisconsin-born comic book writer and editor. After publishing his own comic, Omniverse, in 1977, Gruenwald began working for Marvel. During his time with Marvel, he successfully moved up within the company and was promoted to editor in 1982. At the time of his death, Gruenwald held the title of senior executive editor.
A history of Gruenwald's work
Gruenwald performed a variety of tasks on different Marvel comics throughout his career, including working as a writer of the Spider-Woman comic and Contest of Champions series. His artistic side also came into play when he illustrated and wrote the limited edition Hawkeye series in 1983. Some of Gruenwald's most famous work, though, was done as a writer of the Captain America comics. Gruenwald wrote the shield-throwing American hero's story line for ten years. Around this time, Marvel also released Gruenwald's first issue of Squadron Supreme, which tells the story of a parallel world where superhero-like beings try to use their powers to make the world safer but end up creating disaster instead. Squadron Supreme was a limited-edition series with 12 issues. Perhaps his most famous work, Gruenwald fully became apart of the comic upon death.
Gruenwald's unique burial
Though Gruenwald's death was a surprise, Marvel's then editor-in-chief Mark Harras told the LA Times that becoming a part of his work was something Gruenwald "really wanted."  Gruenwald's widow, Catherine, echoed Harras's sentiment. Following his death and cremation, Gruenwald's ashes were mixed at a printing plant in Ohio. The ink containing Gruenwald's ashes was then used to create a re print of Squadron Supreme. Following the printing process, the comics hit stores in August of 1997, fulfilling Gruenwald's wish to become a part of his life's work.