22 Dec

Bradley Boyum interviewed by Entrepreneur Action Radio Network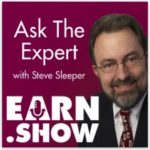 Recently I got a chance to appear in Ask the Expert, the radio show hosted by Steve Sleeper. Steve is a noted radio host who interviews experts from various professional areas (top masteminds, as he refers to them). In this brief interview, Steve and I talk about the importance of estate planning. Some of the things I touch on are how estate planning helps you to avoid stress of going to court over an estate, make your intentions regarding your assets clear, and ensure appropriate long-term care. Since I believe very strongly in the importance of these, I am grateful for this opportunity to speak to Steve and his listeners.
Enjoy the interview, and I hope you find it helpful.
Click here to listen and learn more, or
Play below